Welcome to my Website!
About
My name is Lauren Bills and I am a junior at NC State. I am majoring in Science, Technology & Society (STS). This major is really exciting and refreshing because it encompasses so many different topics! I feel that this major is so versatile and has allowed me to explore my interets in combining science and writing. Therefore, I have created this site to explore one of the greatest combinations of science and writing; science-fiction. This site will contain reviews of some of my all time favorite science-fiction films that I have watched over the years! Science-fiction is my favoirte genre of film and I would love to share movies that I thoroughly enjoyed.
Alita Battle Angel (2019)
Plot/Background
This film follows a young female cyborg on her journey of self-discovery and purpose in the world. She is found by a doctor in a junkyard yet, she has no recollection of how she got there. He is able to fix her wounds and begins to "raise" her. However, in this furtustic time period there are bounty hunters who hunt cyborgs for money. Alita becomes a target and must fight to survive. She discovers she has a wide array of fighting skills and she begins to remember her past life. As the movie progresses she enters a competiton called Motorball. If she defeats all the hunters in the game the bounty on her would be erased. I am not going to spoil whether she wins or not so watch the movie!
This is a trailer for the film
Review
This film paid an immense amount of detail to its visual effects. Having a setting in the future always allows for the visual effects team to get creative with how they want the environment to look. I felt immesered into Alita's world even though I did not see the film in 3D! The film does a fantastic job at keeping the viewer hooked. The backstory is not dragged out therefore, there were extensive periods of action and exciement. However, there were minor aspects to the plot that brought down the overall excitement of the film. For example, Alita's love interest, Hugo suffered from intense internal moral conflict. It sometimes distacted me from Alita and that is not what a supporting character is supposed to do. It is just such a good science fiction because there aspects that look like a possible future yet also, are so bizzare that they must be fiction. It made me ponder A.I.s and what our future will look like.
Images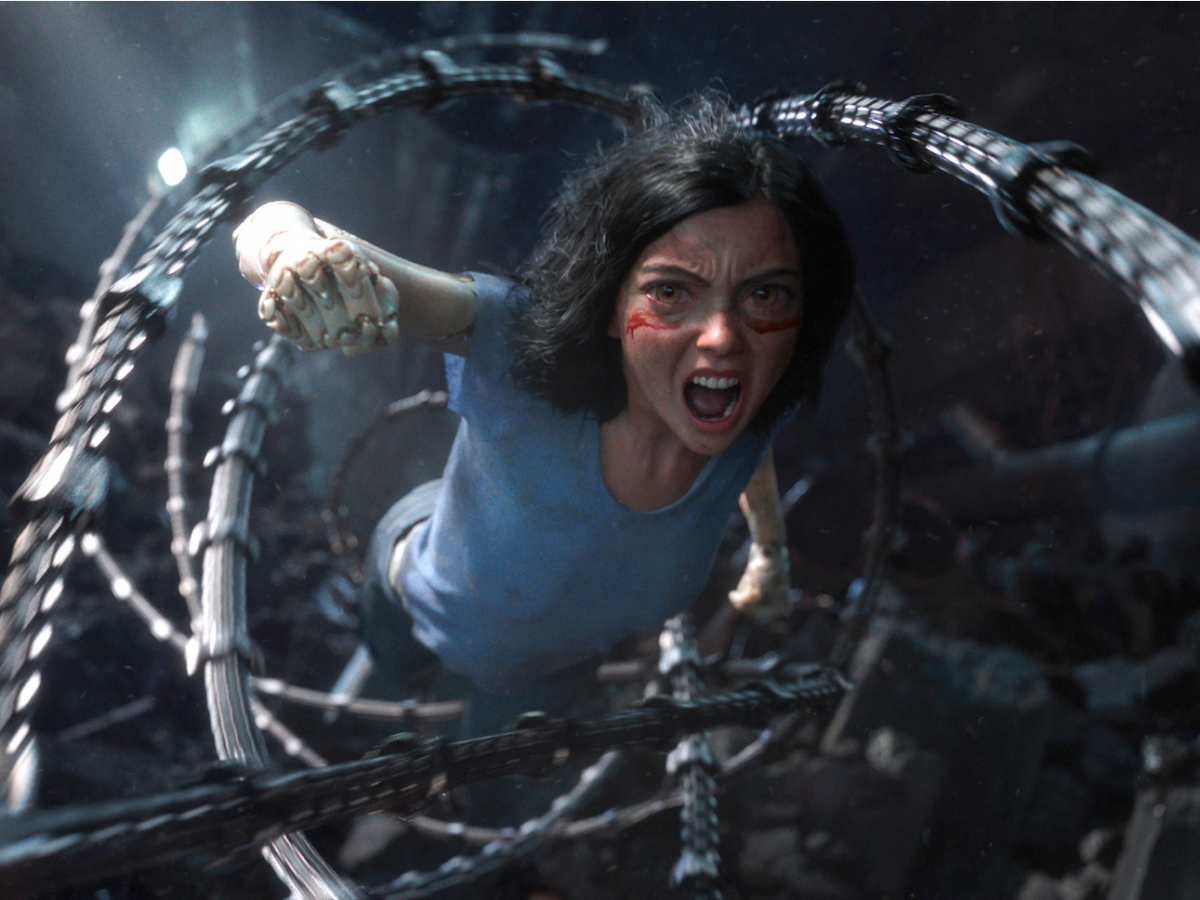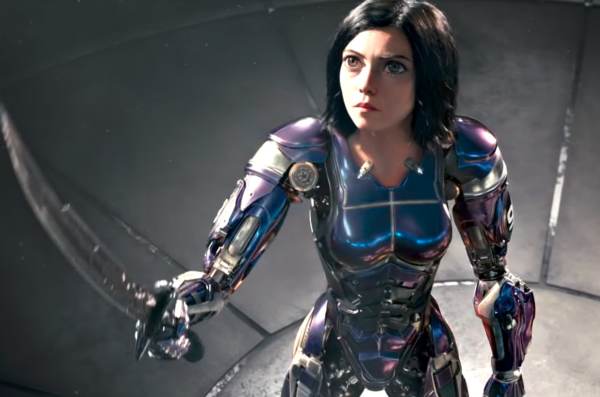 Godizlla King of Monsters (2019)
Plot/Background
Godzilla King of Monsters is the sequel to the Godzilla film that was released in 2014. In the sequel the monsters are bigger and better than ever. A government agency known as Monarch has been on the hunt for new creatures that were featured in many japanese myths. They acquired the location of three monsters, keeping them in hibernation so they could study them. The main monsters besides Godzilla are; Mothra, Rodan and his nemesis King Ghidorah. However, the monsters all begin to come out of hibernation when Godzilla wakes them up with his roar. The movie progresses as Gozdilla begins to hunt the other monsters. Mothra, becomes Godzilla's sidekick and Rodan becomes King Ghidorah's. What makes this Godzilla movie unique is that he is the protagnosit unlike many others that have been made in the past. He actually tries to defend the humans from the wrath of Rodan and King Ghidorah. I will once again not spoil who wins the battle, but I am sure you can assume!
This is a trailer for the film
Review
One of the greatest features of this film was the constant action scenes. The film did an intentional job in diminishing all of the cheesy background story. Personally, as an audience member I am interested in seeing the monsters fight and destroy things! The film did a fantastic job on keeping my family and I engaged throughout its entirety. Of course, the creation of the monsters was done flawlessly. The monsters looked very realistic, with each one having some distinct characteristic about them. For example, King Ghidorah had three heads and was quite massive. However, it was not unrealistic because each head looked detailed and well put together. The approach of Godzilla actually being the "good guy" or hero makes the film extremely interesting. As I watched I would find myself rooting for him. King Ghidorah and Rodan are the "villains"' in the film however, they have lots of interesting traits that make them seem appealing to the audience.For example, the King Ghidorah could harness lightning to use as a weapon and in the film it looked really cool. I found myself saying "wow King Ghidorah could win."I believe this is what the producers wanted as an effect. Below are pictures of the four main monsters!
Images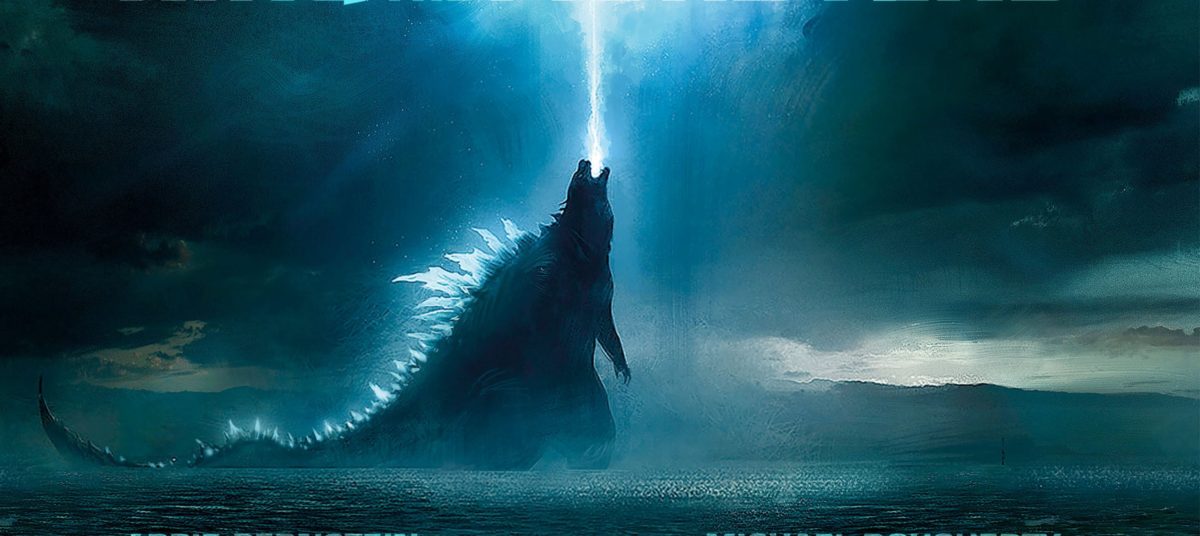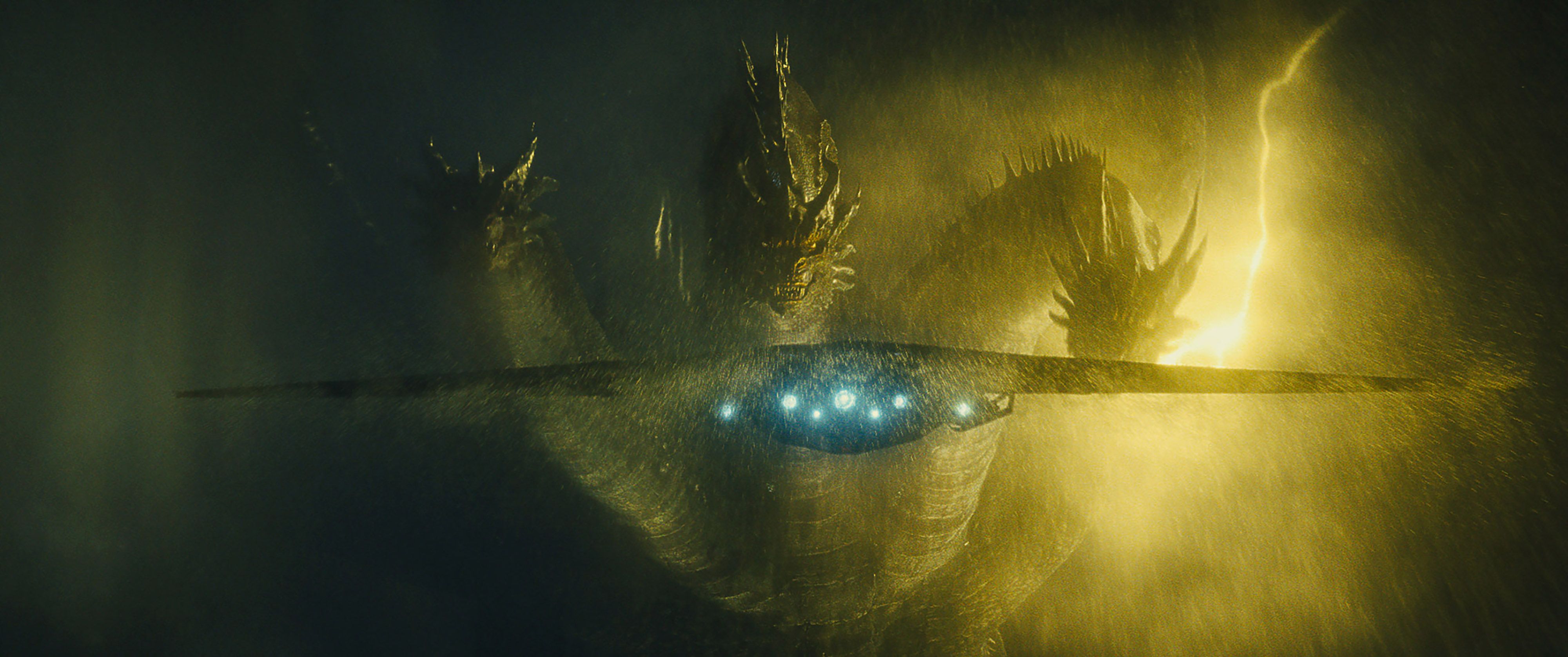 Tron:Legacy (2010)
Plot/Background
This film follows the son of a videogame developer named Kevin FLynn. Sam flynn, (his son) is abandoned at a young age by his father after he mysteriously dissapears.The movie fast-forwards to when Sam is an adult. One night he ends up at his fathers' old acarcade after feeling lonely. Sam discovers a secret room underneath the arcade and stumbles upon a game called "Tron." Sam is then sucked into this new virtual jounrey and begins a journey to find his father; a journey he had no idea would come. As he becomes immersed in this virtual world he faces multple challeneges. He finds himself in a light cycle (futuristic motorbike) racing match with the games new corrupt leader "Clu." What makes Clu unique is that he looks like a young version of his father. Sam them demands where his father is but, Clu tells him he is dead. A young girl comes to sams's rescue and takes him on a long journey in her cyber car. She explains that his father is not dead and that she works for him. Sam eventually meets up with his father, bombarding him with a million questions about his disappearance. AS the film progresses it shows Sam and his father working side by side to take down Clu however, it is not as easy as it sounds!
This is a trailer for the film
Review
Overall, one of the best parts of this film are the visuals and its riveting score! The score essentially is the music that plays during each scene, a tool producers use to develop emotion within the audience. The soundtrack was created by Daft Punk, an extremely well-known electronic band. I had been a fan of daft punk for awhile so I was very excited to hear their unique sound. However, the score also features an orchestra that coincides with the electronic sounds. Visually, the film is breathtaking! Each light cycle produces a trail of neon bright light that would glide across the screen. The neon colors help illuminate the virtual realm of the game, making it come to life on the screen. I remember after the film came out all I wanted to do was dress as a Tron: Legacy character. I wll insert pictures below but the costume design for the characters was impeccable! It looked very real for a 2010 film and they emphasized how light interacted with their costumes. This is one of my favorite science-fiction films because it is extremely creative but, also combines technology with science. By using the game as a simulation and virtual reality presents a question to the audience of whether this situtation could happen or not.
Images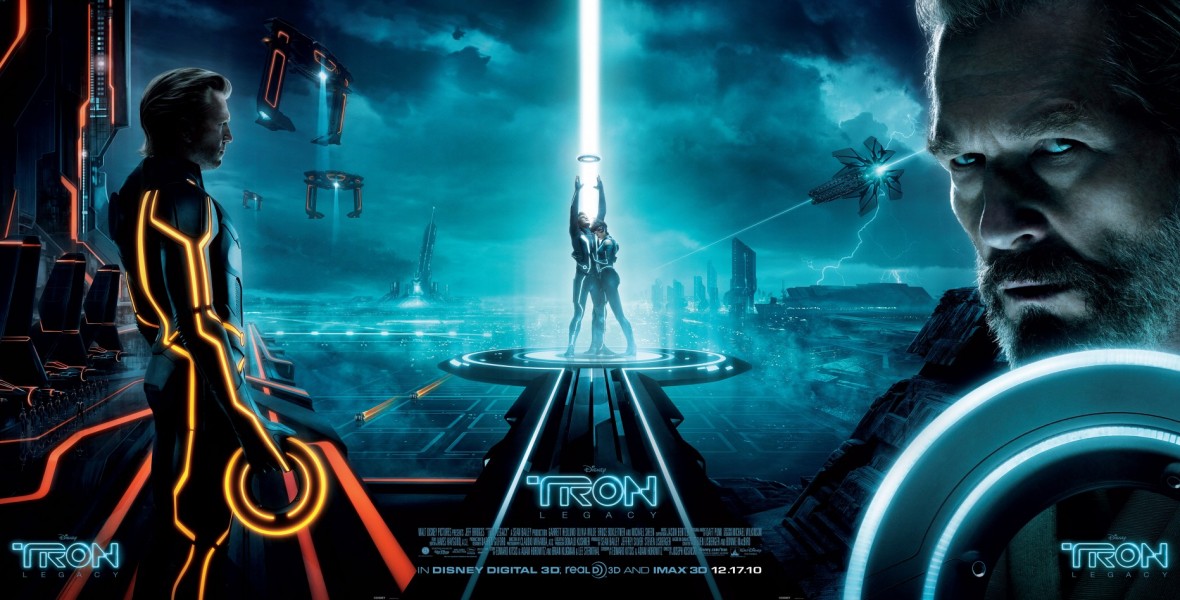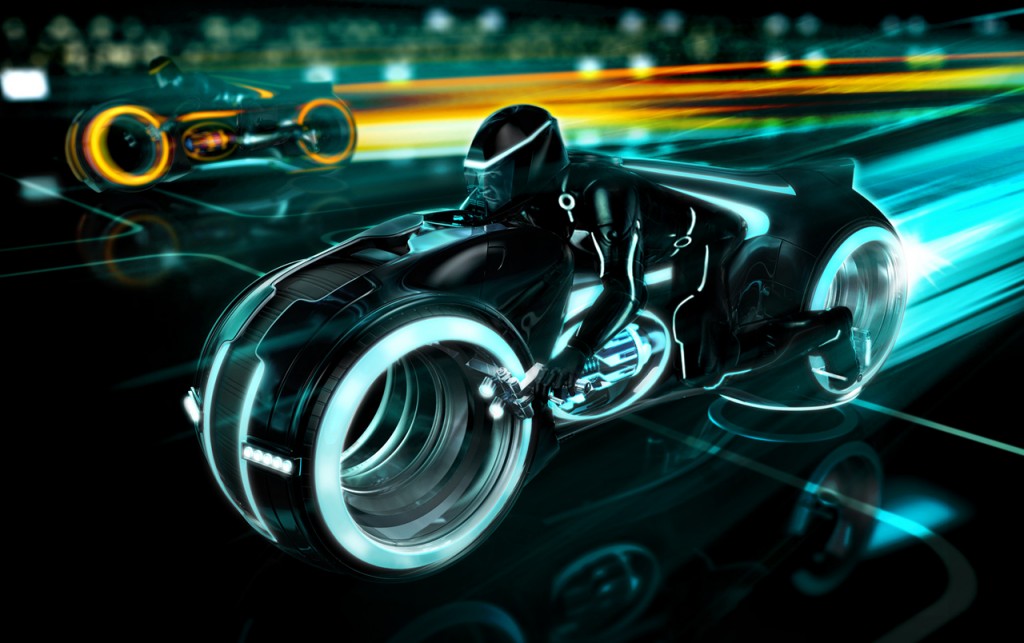 Below is a list of movies that I will discuss later on the site!
The Forgotten (2004)
The Day the Earth Stood Still(2008)
Avatar(2009)